SCOTTSDALE SPORTS BAR & GRILL
We've got fresh, quality ingredients, dishes that are made-from-scratch daily, 16 beers on tap, over 60 TV's and a staff willing to go the extra yard. K O'Donnell's is a Sports Bar worthy of your fanhood!
DON'T WORRY, THERE'S MORE
At KO's you can enjoy food and drink specials twice a day with our regular and late night reverse happy hour. Hang outside on our award-winning patio with its cozy fireplaces, comfortable cigar-friendly seating and great music. Be a part of the action by catching your favorite team on one of our 60 TVs or grab some friends and head in for team trivia night.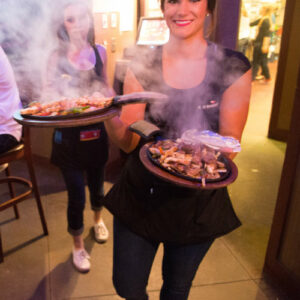 FAMILY OWNED & OPERATED
KO's was founded in 2005 by legendary poker player Kevin O'Donnell who sold it to his daughter, Jennifer, after establishing the bar as a great place for regulars. Jen has continued to grow the K O'Donnell's legacy by introducing a menu of great food with fresh, quality ingredients coupled with a drink menu and beer lineup that makes it one of the top sports bars in Scottsdale.
MLB Extra Innings Package
All Summer Long
Experience every walk-off home run, every highlight reel catch, and every no-hitter this summer with the MLB Extra Innings package at K O'Donnell's Sports Bar & Grill. The Extra Innings package offers up to 100 out-of-market games each week in HD, so you'll be able to catch your favorite team's game no matter where they play.
STAY
IN THE
LOOP.
Don't worry, we promise to only feed your inbox tasteful emails. Plus! When you sign up, you're entered to win a $50 gift card to K O'Donnell's Sports Bar & Grill. We choose a new winner every month!
SUMMER HOURS:
MONDAY: 11am – 9pm
TUE – WED: 11am – 11pm
THURS – FRI: 11am – 11pm
SATURDAY: 10am – 11pm
SUNDAY: 10am – 9pm
WE'RE LOCATED
JUST WEST OF THE 101 ON RAINTREE & NORTHSIGHT BLVD.